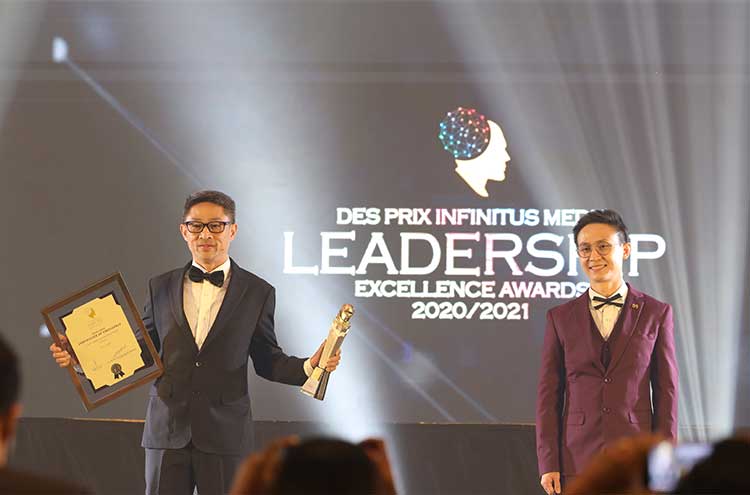 Eric Lim, Director of VHL Logistics Sdn. Bhd. (VHL) received the "C-Suite Leadership Excellence Award" in an event recently organized by Des Prix Infinitus Media. The event held at One World Hotel on 7th December, 2021 aims to award entrepreneurs and business leaders with impressive track records achieved in their respective industries.
Under Eric's leadership, VHL has grown from a traditional logistics service provider into a modern one stop solution provider for all logistics needs in today's demanding global supply chain movement. He has anticipated market behavior, trends and customer needs over the years, executing the necessary transformations to establish VHL as the preferred choice for innovative and reliable solutions for any logistics needs.
Having made such an impact with VHL's comprehensive solutions, it was also recipient of the "Highly Recommended Logistics Provider Award". A proud moment for all at VHL Logistics Sdn. Bhd., truly a humbling moment for this recognition inspiring and motivating everyone to continue giving their best to customers, business partners and stakeholders.
Eric Lim, a man of integrity, watch video here.
For more information about VHL Logistics Sdn. Bhd. please contact: –
Eric Lim
mgmt@venthill.com