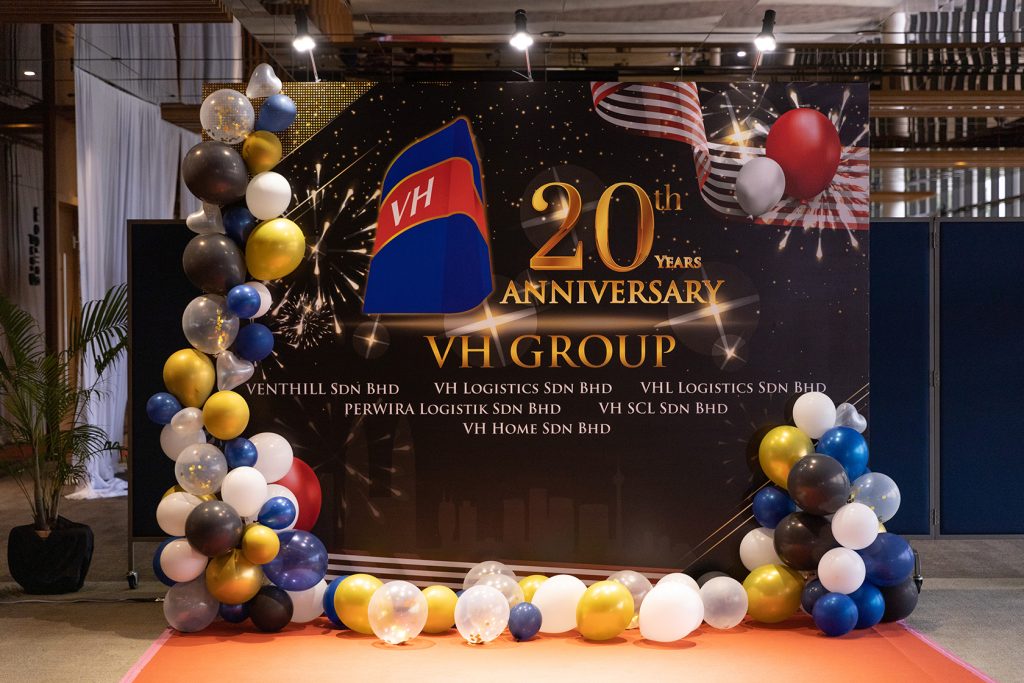 VH Group held its 20 th anniversary at Setia City Convention Centre, Shah Alam; to celebrate its long journey in the logistics business. In attendance were 169 people, comprising of company directors, employees and their immediate families.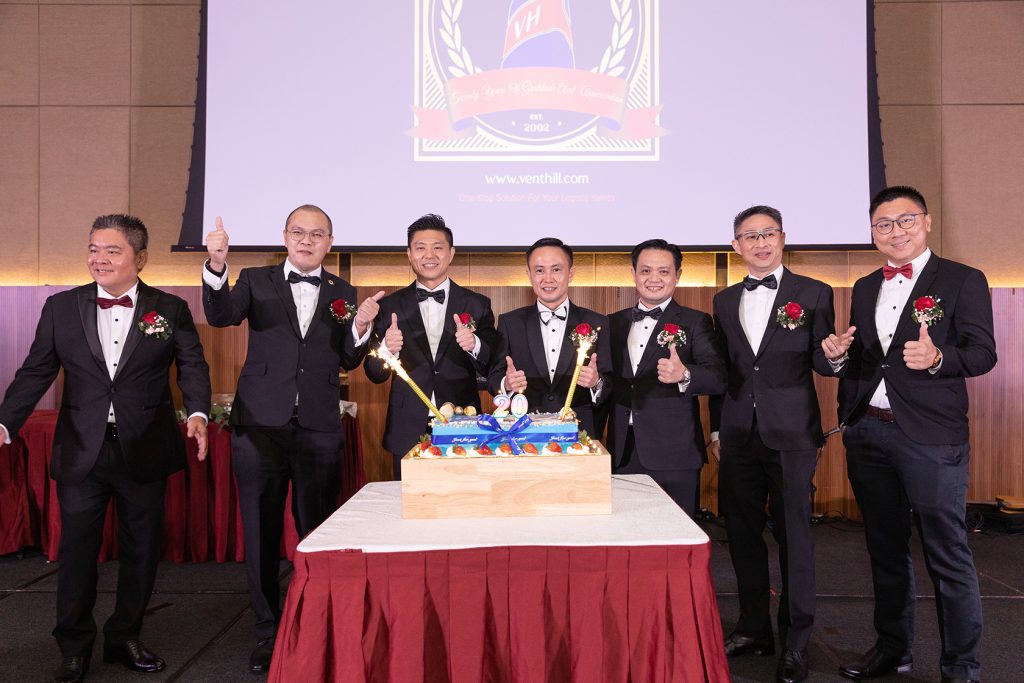 From left to right: Danny Wong, KS Lim, Ray Tan, Simon Wong, Peter Wong, Eric Lim and Josh Ling
Brief Company History
Known as a total logistics solutions company since 2002, VH Group started with only two individuals and have since grown to a total of 88 employees as of August 2022.
VH Group offers comprehensive logistics solutions comprising of a variety of freight services, haulage, trucking and warehousing; including customs brokerage.
The group's tireless contribution to the logistics industry have also won them the Leadership Excellence Award 2020/2021 and recently, the Consumer's Choice Award 2021/2022.
CEO's Announcement
In summary of his opening speech, VH Group CEO Simon Wong shared about the establishment of businesses under the group and the reasons for the success of VH Group today. He made specific reference to the hard work and effort put in by all valued employees and partners whom have contributed to the group's success. And for that, he conveyed his utmost appreciation and thanks to everyone.
It is also the group's aspiration that with continued and higher commitment from all employees of all divisions, the group looks forward to many more 20 years of success.
It was also shared that customer satisfaction level is satisfactory, and there is room for improvement to fulfill the company's vision of being a one stop logistics centre.
And not forgetting, 20% of the group's overall employees whom received their long service awards of 10 and 15 years. Their longevity translates into higher levels of customer satisfaction which will ultimately help the group achieve its vision completely.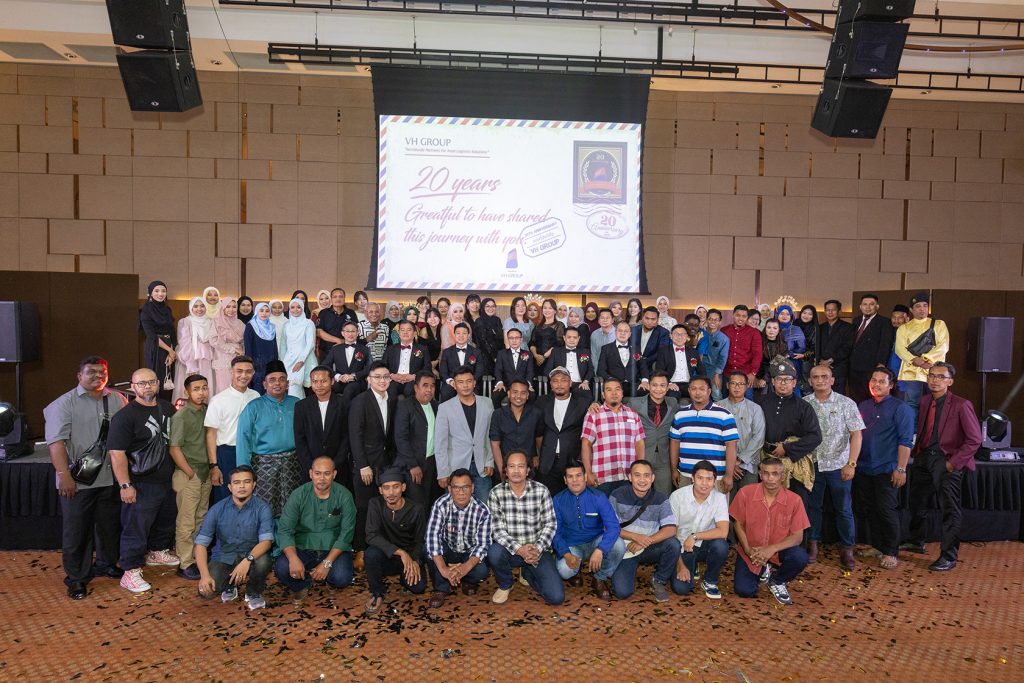 VH Group
Worldwide Partners For Total Logistic Solutions