VH Group collaborates with Majoriti dan National Athlete Welfare Foundation to look into possibilities of assisting former national athletes who are facing hardship after their professional career has ended. Most find it difficult to find employment due to inexperience in the job market.
In a recent ceremony, VH Group CEO Simon Wong has put forward some ideas that can potentially help former athletes facing hardship lead better lives.
Their professional sporting career may have ended, but they can still contribute economically to the country given the opportunity and one possibility is to explore gainful employment through recruitment-specific programs that businesses can organise.
For this initiative, achieving active participation from businesses can be in the form of a tax relief that the government could consider as an incentive. The benefits of running a successful program can potentially reduce unemployment among former athletes as they can be trained to fill specific job positions.
This is an area VH Group is currently attempting to explore by developing recruitment policies specific to this purpose. Group CEO, Simon Wong said he believed more businesses will choose to be involved if they received the government's support in carrying out programs that can benefit these athletes as it could also address workforce shortage caused by the impact of the pandemic.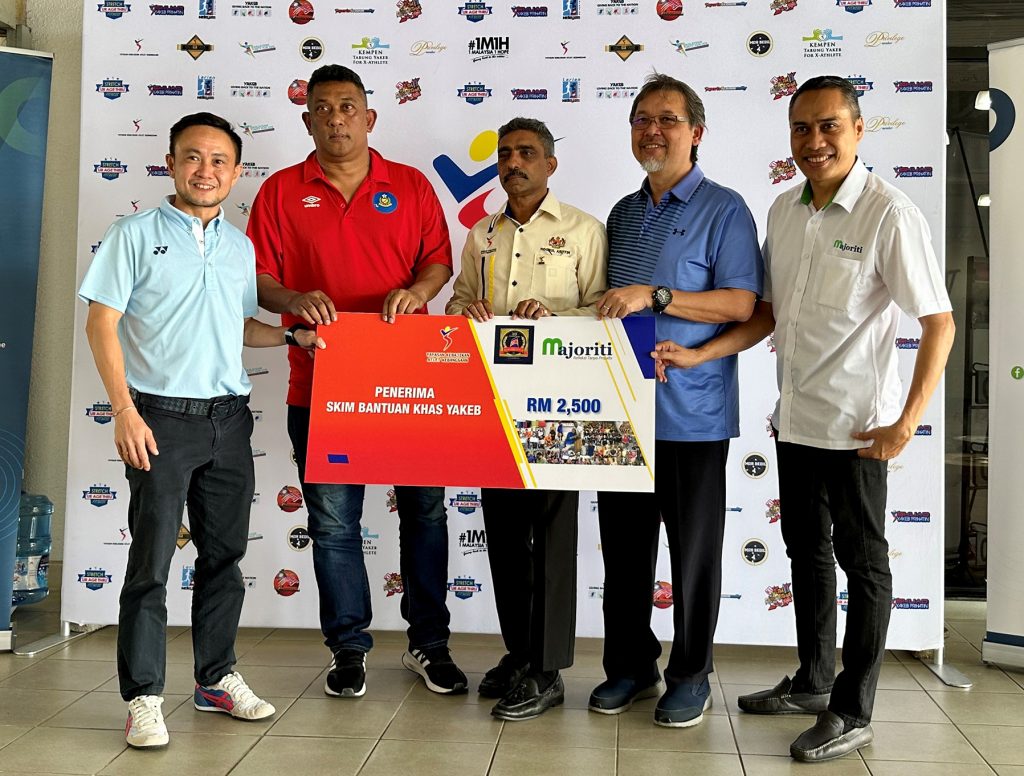 VH Group contributes RM2,500 to ex-national footballer, Salahuddin Che Ros in a simple ceremony.
"Community development and social responsibility should go hand in hand with business growth and success."
~ Simon Wong