The company is pleased to announce that in a recent event held at Shangri-La Hotel, Kuala Lumpur on 24 February, 2023; it was awarded the "Best Brand" for Total Worldwide Logistics Solutions.
The Top Asia Corporate Ball is organised by Top 10 of Malaysia and Top 10 of Asia, both are magazines published by RHA Media Sdn. Bhd. The distribution and reach of both magazines are wide and cover all major nationwide bookstores, selected business chambers, embassies, hotels, VIP lounges, trade associations, professional bodies, events venues, government agencies and ministries.
The event saw the presentation of recognitions to many outstanding and inspiring achievers from diverse cultures, industries and personalities across Malaysia and Asia. Top 10 unveiled the best of the best which showcased inspiring stories of achievements that can help to spur many others on to strive for success in their own field of endeavour.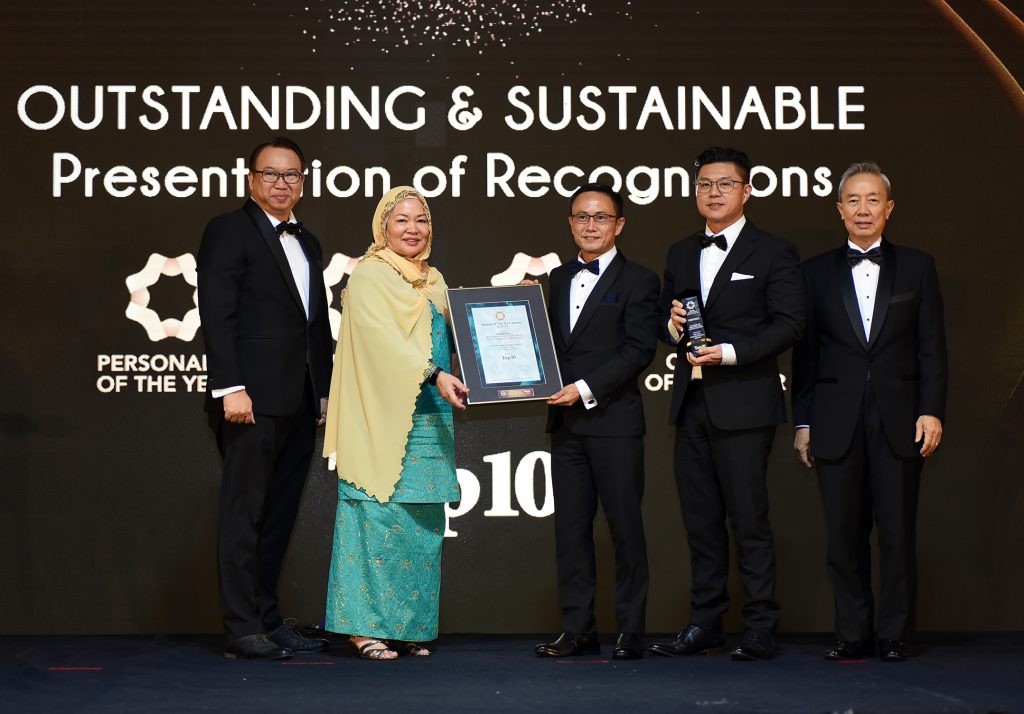 The award, which is highly sought after in the industry, recognizes companies that have excelled in delivering exceptional services, have demonstrated innovative solutions to challenges, and have maintained a high level of customer satisfaction. Venthill has always understood critically how important it is to ensure longevity in the business and it has worked very hard to brand itself as a "One Stop Solution for Logistics Needs" in the industry. This has been the branding that many have recognised Venthill for in the past 20 years.
And certainly, this recognition is a result of all the hard work, dedication and commitment by the employees of Venthill. The company has been able to consistently deliver on its promise of timely and efficient delivery services through its innovative use of wide-ranging logistics solutions and its highly trained staff. The company has also maintained a high level of customer satisfaction backed by excellent communication, transparency, and commitment to quality.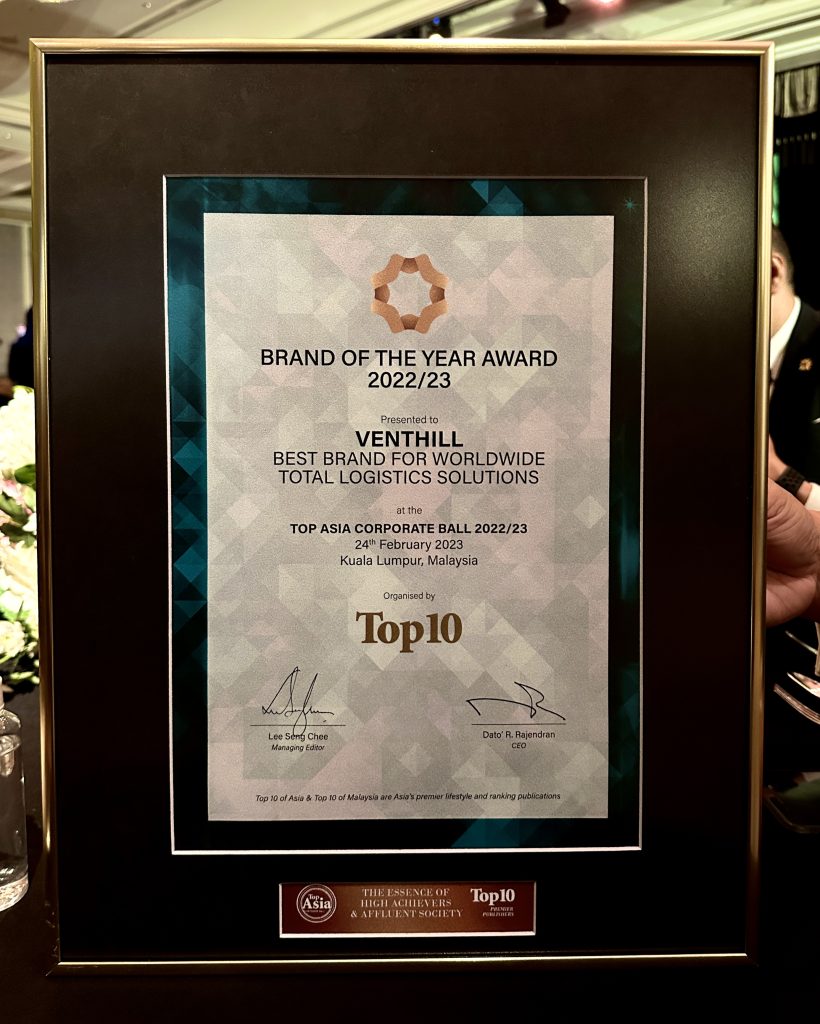 Moving past the Covid-19 pandemic, the company will continue to focus on innovation and continuous improvement in all areas of its business, ensuring that it maintains its position as the best brand in the logistics industry for many years to come.